Book Title:

Virginia Cooperative Extension Gardener Handbook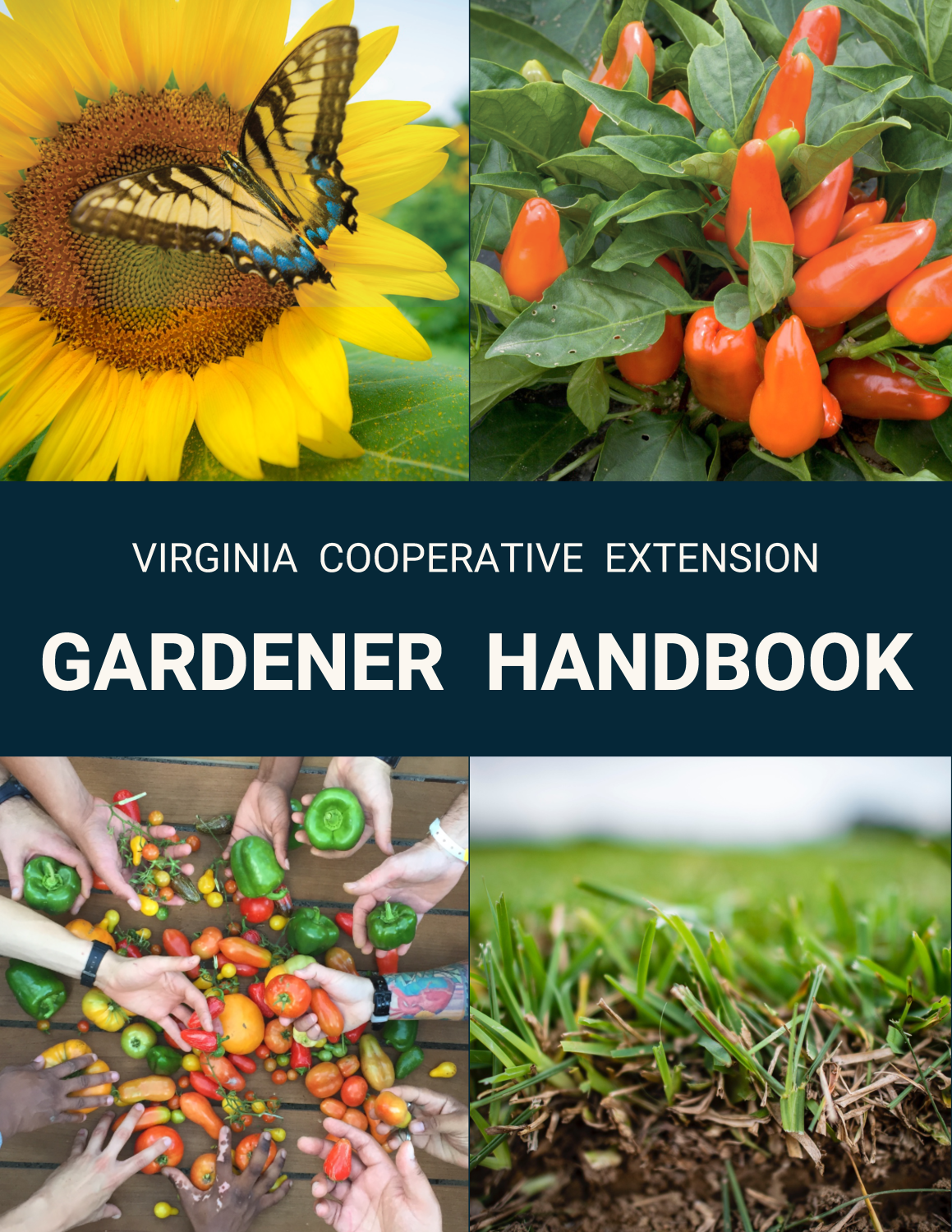 Book Description:
Virginia Cooperative Extension Gardener Handbook is a guide for all gardeners in Virginia. It covers a variety of topics important for beginning and experienced gardeners, including soil health, native plants, and integrated pest management. This manual provides an understanding of the basics of gardening in Virginia and helps to build a strong foundation of gardening knowledge. Resources for additional reading can be found at the end of each chapter. We encourage readers to take a deeper dive into the topics that interest them and continue their learning journey.
Virginia Cooperative Extension (VCE) is the outreach and engagement branch of Virginia Tech and Virginia State University, Virginia's land-grant universities. Through VCE, Extension agents, specialists, and volunteers work to share knowledge and advance the wellbeing of all Virginians. This handbook serves as the main training text for new Extension Master Gardener volunteers.

The main landing page for the book is https://doi.org/10.21061/vcegardener.

Let us know how you are using this book https://bit.ly/interest-vcegardener.
License:
Creative Commons Attribution NonCommercial ShareAlike