Book Title:

Making Open Educational Resources with and for PreK12

Subtitle: A Collaboration Toolkit for Higher Education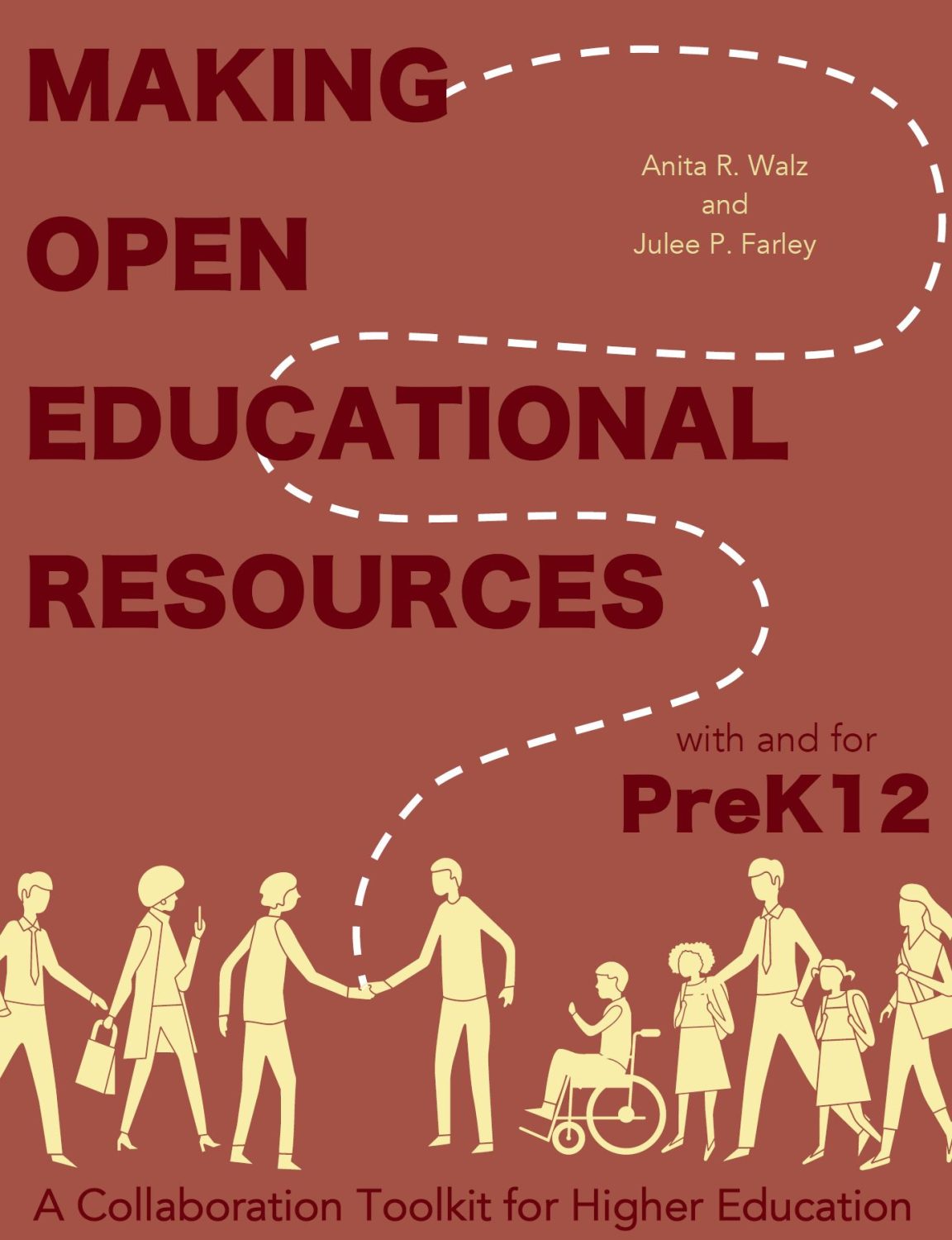 Book Description:
This toolkit is designed to address known gaps in knowledge and practice which limit the development of generative relationship-building processes between higher education faculty and PreK12 educators.
Higher education and PreK12 are vastly different domains. Well-intended, collaborative relationships do not always result in hoped-for creation of useful and reusable learning materials for PreK12 classrooms, nor of effective partnerships.
The toolkit is part of the Scholarly Communication Notebook and is intended to prepare and position practicing and future academic librarians and interested higher education faculty, staff, and students consulting with librarians to address gaps related to outreach to PreK12. It aims to expand use and re-usability of learning resources through informed practices regarding copyright, open-licensing, and accessibility. Designed for use in formal graduate-level library and information science courses and relevant for self-study by academic librarians already in practice, this toolkit includes videos, presentations, transcripts, activities, guides, assignments, and assessment tools for learning and delivery by librarians to faculty and students in higher education, and for use by interested instructional designers, other faculty, staff, and graduate students seeking to improve their service to PreK12 educators.
Are you a professor or academic librarian reviewing or using this toolkit? We would love to hear from you. CLICK HERE to leave your feedback.
Additional files for this resource are available at http://hdl.handle.net/10919/112264.
License:
Creative Commons Attribution