Book Title:

Teaching in the University

Subtitle: Learning from Graduate Students and Early Career Faculty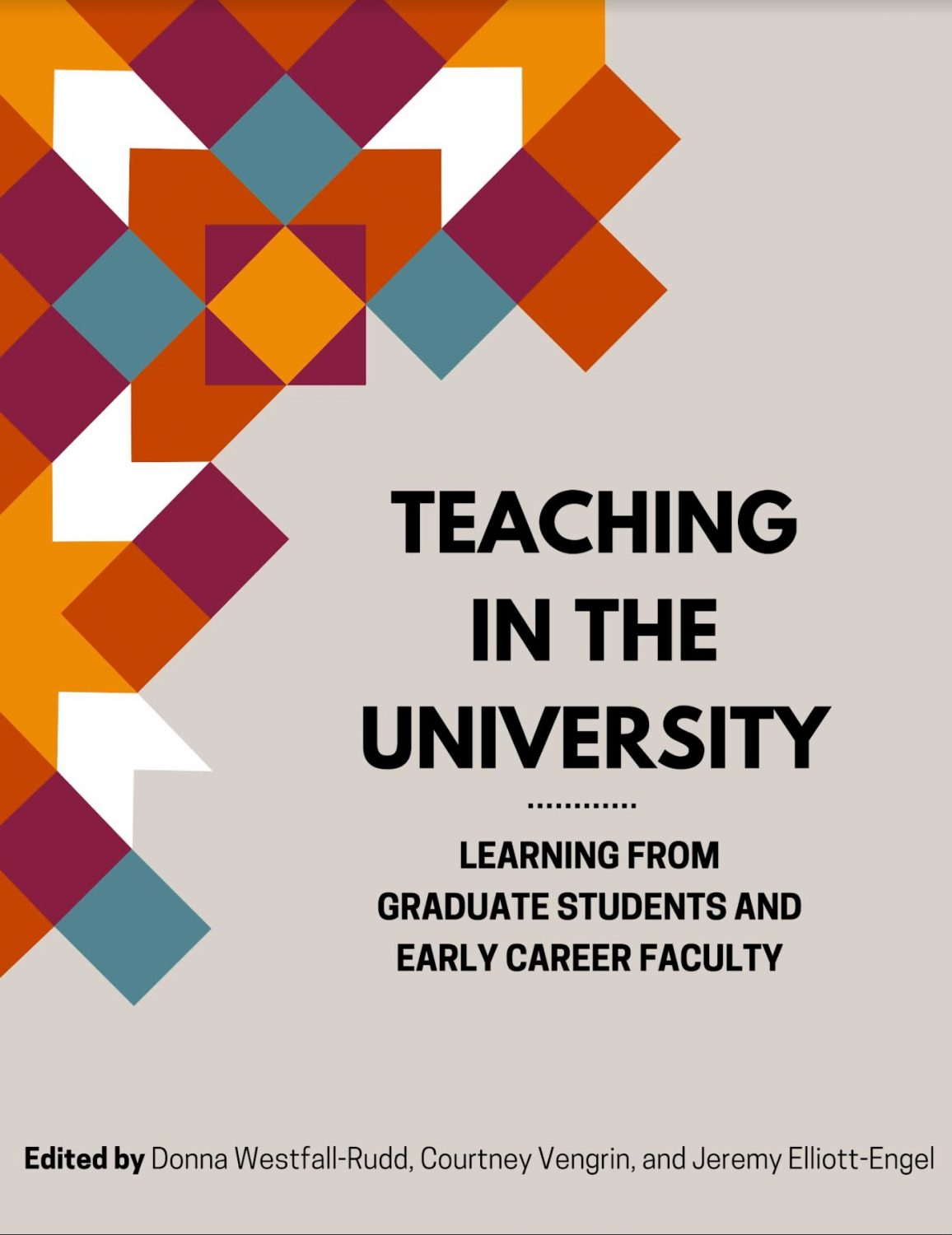 Book Description: Teaching in the University: Learning from Graduate Students and Early Career Faculty provides insight and strategies for successful teaching, advising, and mentoring postsecondary students. In particular, the authors offer support and encouragement for implementing student-centered teaching practices relevant to college classrooms. This book is designed for new university teaching faculty and graduate teaching assistants looking for innovative teaching resources. As an Open Educational Resource (OER), this textbook provides university instructors free access to high-quality teaching materials based on the experiences of fellow new instructors. Seventeen contributors and two co-editors from the current students and alumni of university teaching scholars programs offer this resource for fellow faculty and graduate students to improve instruction and engagement. Each chapter comes from the experiences and expertise of these talented individuals who speak directly to their peers.
Graduate students and instructors adopting this book or its methods are encouraged to record their use by completing the form located at http://bit.ly/teaching-interest.
Links to additional formats (PDF, ePub, and order print-on-demand) are available at https://doi.org/10.21061/universityteaching
License:
Creative Commons Attribution NonCommercial